Where does politics happen? Is it merely in the hallowed halls of Congress, on the campaign trail, in smoky back rooms? Or is it a part of people's everyday lives? What about in the 18th century?
These were some of the questions Colonial students explored today in their examination of Colonial Williamsburg as a center of political power. Williamsburg was the capital of colonial Virginia, and as such its Capitol building was naturally the center of much political activity. The House of Burgesses (representing the people of Virginia, or at least the land-owning people) met here, as well as the Governor's Council (representing the King's authority).
Students also visited the newly reconstructed coffeehouse, less obviously a political site but still vastly important. It was here that leading citizens of Williamsburg would meet and discuss the issues that affected them. Similarly, the printer's shop illustrates how news was disseminated through the town and the entire colony. Finally, the gaol and the armory display a different sort of political power — martial power. It was these two locations, and the debate over who controlled them, that eventually led to Virginia's involvement in the American Revolution.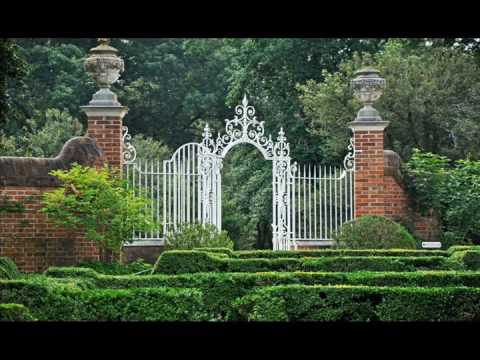 The Civil War class got a real treat today with a visit to the Mariners' Museum in Newport News, specifically the USS Monitor Center. This area is dedicated to the presentation and presentation of the USS Monitor, one of the famous participants in the Battle of Hampton Roads, which ended the era of wooden battleships forever.
Students were introduced to the history of the Monitor (from its inception to its sinking off Cape Hatteras) by Dr. Anna Holloway, a longtime friend of NIAHD. They then got a behind-the-scenes tour of the archaeological laboratory, seeing the various ways in which preservationists work to save artifacts and treat them for public display. The pièce de résistance of the collection is the innovative turret from the Monitor, salvaged in one piece from the wreckage and currently undergoing treatment to preserve it from deterioration. Students were fortunate enough to visit on a day when the preserving solution was being drained, so they got to see the actual 150-year-old machine in all its glory.
After this exciting experience, there were the actual USS Monitor exhibitions to explore — including the 360-degree "Battle Theater", a life-size replica of both the Monitor and its turret, and a gallery detailing the Monitor's appearance in popular culture from 1862 (when the Battle of Hampton Roads occurred) all the way through the present. The Monitor has been used to sell everything from refrigerators to pills and tonics, and has appeared in countless songs and films.
The rest of the Mariners' Museum is also fascinating, from a collection of detailed miniature ships to an exhibit all about Admiral Lord Nelson. Students were welcome to explore this portion of the museum, but the true focus of the day was on the Monitor.
Mariners' Museum and USS Monitor Center